% @LANGUAGE="VBSCRIPT" CODEPAGE="1252" %>
Seaview Downs Primary School
Seaview Downs Primary school Year 4/5 teacher Barry Potts is very enthusiastic about the benefits of using clay animation to promote learning.
In this unit of work Barry's class has explored the theme of "The Seven Wonders of the Ancient World" and used clay animation as the means to have students research and create their own knowledge and understanding of the topic.
Watch and listen to Barry describing the benefits he sees in this approach (3.7Mb Quicktime movie).
Students Caitlin and Georgia describe the student role and the process they undertook. (6.9Mb Quicktime movie)
That all sounds fine but when the students were asked how they would go if there was a test on the Seven Wonders of the Ancient World this was their response. (3.2Mb Quicktime movie)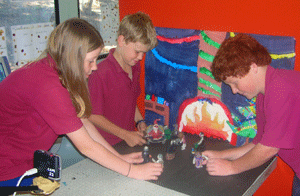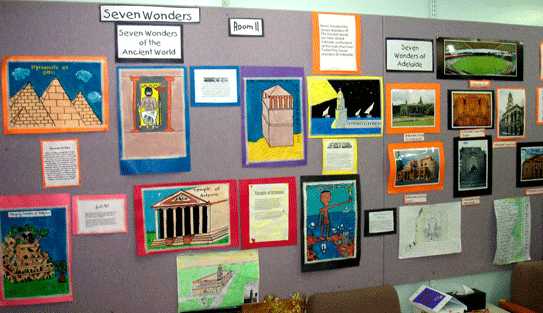 Barry received some valuable technical support from Trevor Taylor so that the student animations could be edited and recorded on a DVD.
Have a look at an example of a student clay animation project - (3.5Mb Quicktime Movie)