Dance / Drama
Latest News - Low Cost Intelligent Lighting systems
Jim Edson showcased computer controlled lighting systems at Technology School of the Future for many years however the high costs have been a barrier for schools - particularly primary schools. With the release of low cost intelligent lighting systems the excitement of this type of technology is feasible for all schools.
These amazing intelligent lights will really enliven any performance or presentation. Both the iColor 4 and iColor 3000 lights are capable of creating 32 colours including light scrolling and chase patterns. At a simple level these lights can be plugged into a normal AC wall socket and will respond to sounds and music using an inbuilt microphone. The cheaper iColor 4 has the advantage of a mic sensitivity control making it more responsive. The instant disco light is an obvious application.
Digital lighting systems use a protocol called DMX-512. This means that full control of brightness, colour, chase patterns and speed is available using a range of controllers from small manual controllers to computer based software. Using the MidiPads and KidiPads Interactive Performance systems allows performers to control the lights by stepping on touch pads.
Westbourne Park Primary school teacher Jane Moore produced a great music using these technologies in November 2006. Click here to see the information.
iColor 4

$340.00 ex gst
2000 W power rating

This photo shows the relative sizes of the iColor intelligent lights and is also an indication of the relative brightness of the lights at the same DMX level. ie the iColor 3000 is brighter but more expensive

iColor 3000

$450.00 ex gst
2400 W power rating
brighter than the iColor 4

Full specs for the iColor series is available here.
All of the software and hardware described here can be purchased from Music Ednet Ph 82701355
Software options:
To control and program these lights there are several possibilities.
1. Manual controllers - these plug straight into the lights and do not require a computer. Simple but limited in the range of uses.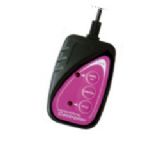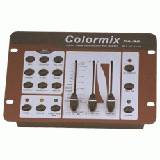 Manual controllers
2. For KidiPads users a free software add-on called KidiLights is available that has been designed for easy use by young children. This technology uses a low cost usb - dmx device called a Widget and is suitable for junior primary and primary schools. This approach has the added benefit of performers controlling the lights and sounds from touch pads.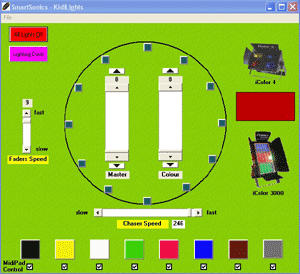 KidiLights software

DMX Widget
3. Finally there is a professional lighting software package developed in Adelaide called "PCStage" around $750 and very recently "PCStage Lite" limited to 36 DMX channels but very suitable for most schools - around $449 inc GST. This system uses a usb box and can control all of your lighting system and plays audio files as part of a production. MidiPads and KidiPads can also control this system.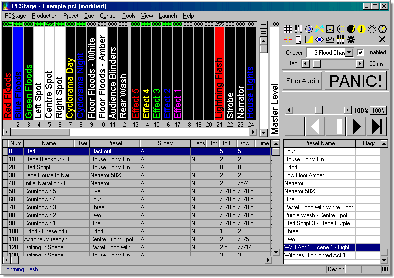 PCStage software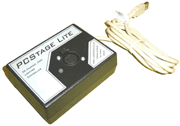 PCStage Lite interface
For more information email Jim Edson